Albion Online: Regarding Elaine Update And Details
upalbion
Date: Nov/28/16 14:10:29
Views: 1146
In this summer, in accordance to the launch of the Beta Final, as the first of the most important game update in terms of content, Elaine fully deserve. Apart from numerous bugs that have been addressed. A new biome of Highlands have already appeared, in there, along with a lush nature, new dangers as well as formidable creatures.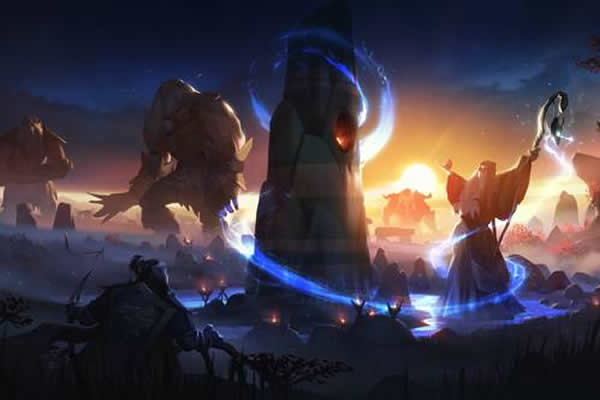 The Elaine Update also marks the return of the guard faction that was intentionally put on hold by the Sandbox Interactive developers at the launch of the Final Beta. To cap this novelty, there are no less than 28 artefacts and new skills to complement the already wide array of Albion Online artifacts.
Elaine in detail
The Highlands: many ruins of an ancient civilization cover this territory in which nature has regained its rights. Hilly and dotted with streams, the player who ventures there will never be able to settle there at the risk of arousing the anger of the Heretics and the giants. But he will have the opportunity to harvest rock, ore and, in small quantities, wood.
The Guardians: this faction left behind for a period, returns to the world of Albion Online. Close to the nature of which they draw their knowledge they endeavor to protect it from eventual conquerors. We will also find them in the fifth and last biome, Forest, which will be the subject of an upcoming Update.
Artifact Objects: The Return of the Giant Guardians also announces the contribution of the artifacts of the Guardian that characterize them. The player can now take over the power of the Guardians by attempting to acquire one of the 5 weapons, 1 secondary weapon and cloth armor through dungeons or by learning to forge them.
The creatures of the depths of hell are also not stingy with novelties, since 21 new weapons of hell appear on the board of destiny.
Aside from these big novelties, for some the crossbow as well as ax lover, they are also new skills. Between the spell Explosive Shooting or Eraser of Noise as well as internal Hemorrhage. They can be freely choose. However, for the new animals, including the marshes, for instance, many rebalances as well as Snakes, other additions for the entire game Albion Online to make it even attractive and richer.