Albion Online - Registration For The Arena Tournament Has Been Opened
upalbion
Date: Oct/23/17 01:37:54
Views: 1573
MMORPG Albion Online developers announced the first seasonal tournament, which will be held this fall. The format of this tournament is 5vs5 with the gear cap of T6.1.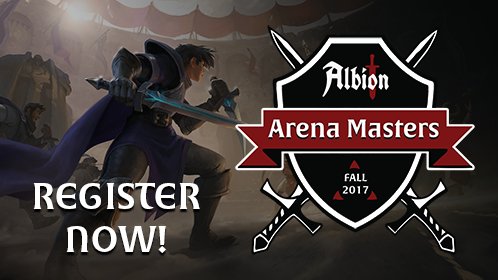 The weapon selection will be blocked immediately after the match starts, but you can freely change the armor. Thanks to the open registration (and you can leave the application before October 27), viewers will see even more spectacular battles not only from their favorite teams, but also from new competitors. All the battles will be able to look at the official Twitch channel of the game.
The three best winners will be lucky owners of special mounts, and the top teams will divide the buy-in silver from the entrance fees. To participate in the tournament, you need to deposit 5,000,000 silver from each team. According to the developers, 80% of the amount will be returned no later than 2 weeks after the tournament, and the rest will be distributed among the winning teams.
Naturally, in case of your disqualification, the entry fee will not be refunded. The tournament schedule is as follows: November 6-10, November 13-17, November 20-24 (from 21:00 to 01:00 GMT). The team captain must submit an application for participation on a special site.