Albion Online: Some List Of Laborers And More Details
upalbion
Date: Nov/16/16 15:29:03
Views: 2204
For Albion Online, its one of the core features is private islands, if you were a new player, the laborers can be somewhat confusing, to that end, in order to simplify this a bit, according to this guide, and list the different laborers as well as what they do, we can separate them in two different categories. Of course, for more imformation about how to hire and use laborers, you can aslo preview or consult this guide. How to obtain cheapest albion online gold? you need to visit official sites to get more.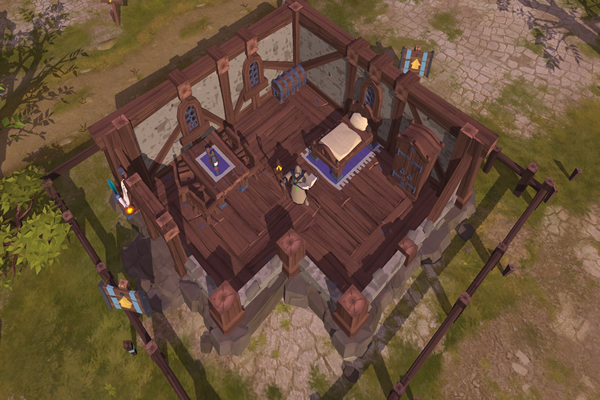 Gatherer Laborers:
These laborers will probably be the easiest ones to understand, although a few ones may be slightly harder to figure out than others. They will basically do basic gathering work that any player can do, usually returning with 150-200 of whatever ressource they are assigned to. Why some players can acquire cheap albion silver with ease.
Prospector
Journal filled by gathering ores
Gathers ores for players
Lumberjack
Journal filled by gathering wood
Gathers wood for players
Stonecutter
Journal filled by gathering stone
Gathers stone for players
Mercenary
Journal filled by killing NPC enemies
Gathers silver and gems for players
Gamekeeper
Journal filled by gathering animal skins
Gathers animal skins for players
Cropper
Journal filled by gathering fiber
Gathers fiber for players
Refiner Laborers:
Then there are the most complicated ones, the refiner laborers. While it can be relatively easy to guess how their journals can be filled, most players will be clueless about what these laborers provide until they use their services.
Imbuer
Journal filled by using the Mage's Tower
Provides the player with refined Planks, Metal Bars and Cloth
Tinker
Journal filled by using the Toolmaker
Provides the player with refined Planks, Metal Bars and Cloth
Fletcher
Journal filled by using the Hunter's Lodge
Provides the player with refined Leather, Planks and Metal Bars
Blacksmith
Journal filled by using the Warrior's Forge
Provides the player with refined Leather, Planks and Metal Bars