Albion Online: The Improved Guild Interface In The Video
upalbion
Date: Jan/30/18 01:44:35
Views: 1703
The development of Albion Online does not stop at the Berlin developers of Sandbox Interactive. Thanks to feedback from recent weeks and months, a few changes to the guild interface will soon be included in the huge Sandbox MMO. Among other things, there will be freely configurable guild roles, container logs for chests, and common guild vaults in the future.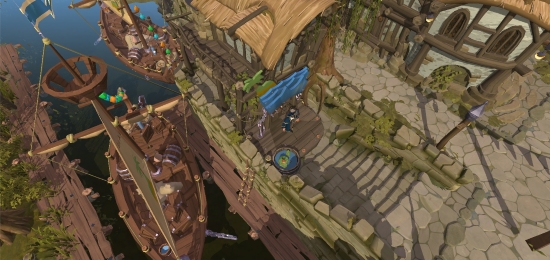 While the next major update for the sandbox MMORPG "Albion Online" is under development, the developers gave first details about the upcoming improvements. Among other things, the Guild inferface will revise. This should be more intuitive and enable individual settings.
Among other things, there should be individual rights distribution and better tracking. This allows guild resources to be allocated and distributed more efficiently, reducing overhead and ultimately allowing more time to actually play. In addition, there are freely customizable guild roles, a guild container log, and common guild vaults.
In the following developer video, Lino Claudius, UI designer at Sandbox Interactive, discusses the guild interface changes that are designed to make life easier for guild players. Further information was published on the homepage of the game: