Albion Online: The Update Kay Will Arrive On December 6
upalbion
Date: Dec/05/17 13:57:32
Views: 1528
Less than five months after the release of Albion, here is Kay, the second update of magnitude that will be available from December 6 on the MMORPG sandbox. Kay will bring many improvements and additions while focusing on GvG content.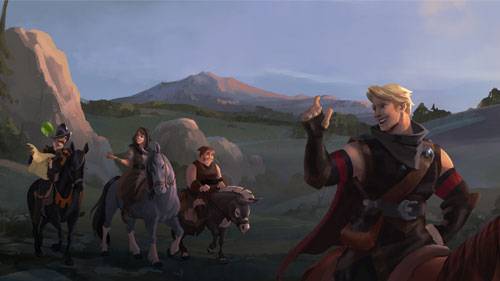 Seasonal GvG Content
Kay's most memorable innovations are in Guild vs. Guild content as Sandbox Interactive introduces the long-awaited Season mode!
The first season starts on December 9 and will last three months during which players and their guilds will collect points defending their territory or conquering others. At the end of the season, the accumulated points will be added to the final score and the guild at the top of the ranking will receive the fame and glory of seeing its emblem hoisted to Careleon!
Many Additions And Improvements
In addition to this new Season mode, developers have focused on other features that enhance the guild's gameplay comfort and improve performance:
• Territory Raids - New open and constant PvP opportunities for your whole guild.
• Battle Mounts - Ride one of the three beasts into battle and give your group an edge in open world clashes.
• Political World Map - See who holds the territories around you at a glimpse.
• New Heretic T6 group expedition.
• Hardcore Expeditions - For a little (or maybe more than just a little) extra challenge.
• New Artifact Weapons - One new weapon for every weapon type.
• Improved game performance for a smooth Albion!
• Extended Tutorial for newcomers.