The All-New Albion Online Launcher Is Available With New Features
upalbion
Date: Jul/06/17 02:39:40
Views: 1020
As its release date nears, Albion Online update the new official launcher. Compared with the beta version of launcher, the all-new Albion Online launcher not only has modern look and sporting a sleek, but also combines the old functionality with a few new features.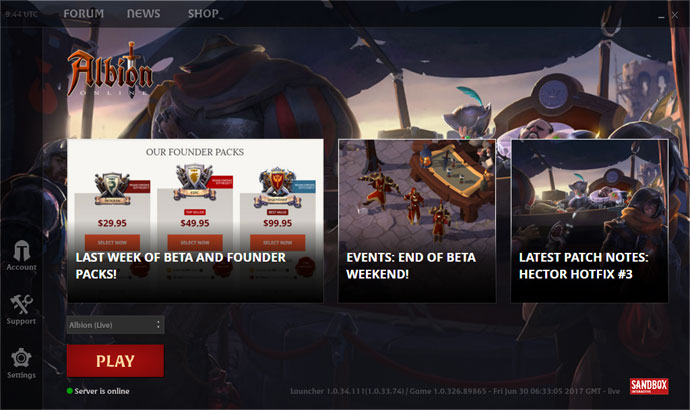 Let's see the improved old functionality:
• Easier access to the forums, news and shop
• Easier access to your profile
• Easier access to Customer Support
• More comprehensive game settings.
Here are the new features:
• Server clock (UTC time)
• Server online/offline indicator
• Featured News and recent patch notes
I cannot be any more excited for the oficial release of Albion Online! Before checking out the new launcher, you need to update the Albion Online client.