Albion Online Update: Albion Online Renews Its Beta
upalbion
Date: Dec/23/16 11:15:21
Views: 1291
For a final phase of alpha is seemingly come to an end, however, Albion Online evolves into a beta test from last November. We have also chance to see the development progress of the Sandbox Interactive MMO. Notably, its officially distributed in the framework of an early access for several months now, Albion Online welcomed players on its test severs, last July, speaking of the framework of alpha sessions, the MMO was playable on the occasion of "A summer alpha".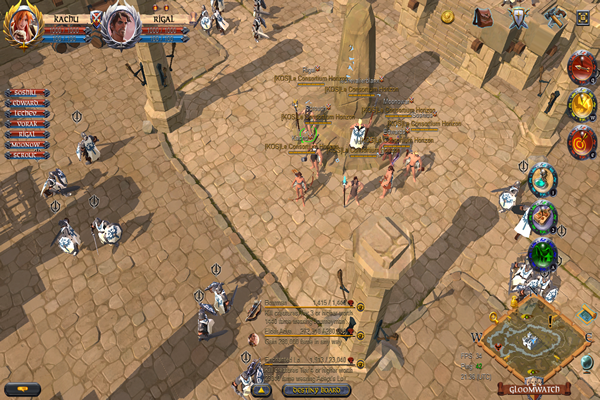 The game is now about to go into beta and the Sandbox Interactive studio today announces a launch date of tests on November 23 (for the "legendary founders", and the epic founders then veterans will join them respectively on 24 and 25 November). A beta test that obviously must be the opportunity to discover the progress of development since the alpha of last summer, whose developer specifies the content in broad strokes:
Workers: NPCs to recruit to collect resources
The redesign of learning points: into a bonus system to progress on the Fate Panel
Premium accounts: which will offer, among other things, additional booty on the killed monsters as well as a faster progression on the Fate panel.
The redesign of the combat system: a rebalanced system containing new skills (and shooting skills), and new spells and armor
Treasure chests and temples: valuable booty and new places of enchanted equipment located in PvP areas
For the curious, the test entries remain open on the official website, waiting for a commercial launch next year.
Improveable private islands: personal islands and upgradeable guild islands offering more space for construction and agriculture