Albion Online's Impression On PC
upalbion
Date: May/16/17 12:03:52
Views: 1297
Albion Online developed by Sandbox Interactive is a free to play medieval MMO. It's a classless cross platform MMORPG that allows for endless possibilities. Across 800 different territories guilds can engage in PvP for control of the world. FEATURES Cross Platform | Everyone can play together whether they're on an iPad, Android tablet, on Windows, Mac, or even Linux. Player Driven Economy / All items and buildings are player crafted. Fight Across 800 Territories / Guilds are able to fight around the world and conquer territories for resource advantages.
Firstly, Albion Online does not use any level or class system. You are simply what you wear! The game offers more than 100 skills that can be combined. This allows you to offer a very large number of possible combinations between your offensive and defensive abilities.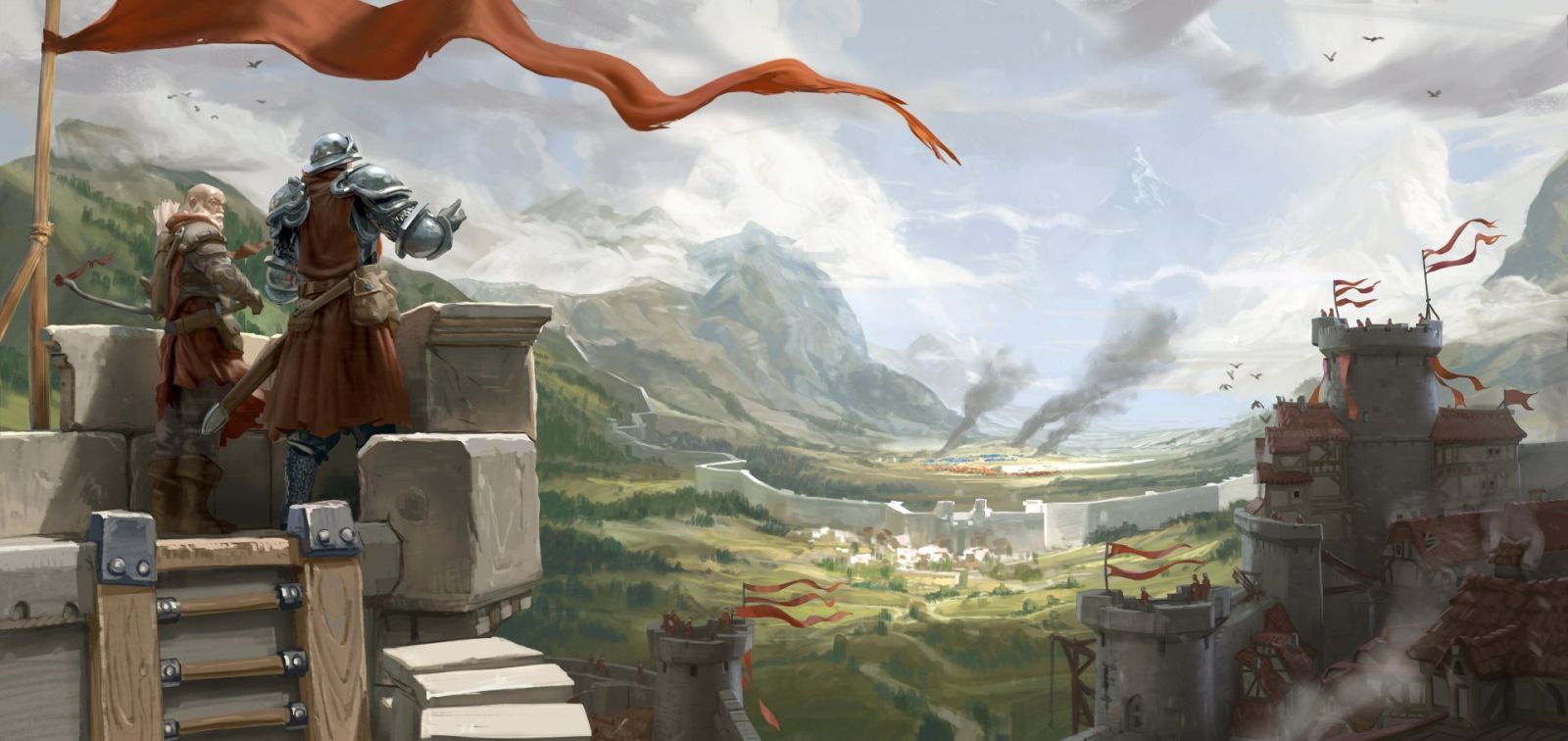 Hours And Hours Of Grinding
The freedom of class choice does not necessarily mean that you will have the ability to move quickly from one character type to another. You will have to unlock all the previous improvements before you can carry the weapons and armor of the rank you aim at. If it sounds quick at the start, it takes a lot of time at levels 5 or higher. Every improvement and every change can take tens of hours to unlock.
Crop professions are at the heart of the gaming economy, so you will have to quickly specialize in a particular class to remain competitive.
To give you an idea, without premium subscription, I spent about 80% of my time doing the harvest. I had to get out of town, pick up wood and skin to climb my equipment from first to third row. The prerequisites become exponential as you progress.
There is no specific quest or goal in the game. Like an ultimate sandbox, the game leaves you free to act as you see fit. Whether it is to kill other players, different enemies or become the greatest lumberjack in Albion, anything is possible.
Pay To Play With Premium Subscription
The game will be sold in a "Pay to Play" subscription mode. You buy the game and it is theoretically everything you will have to shell out in order to enjoy the title. That is true in part, but the reality is still very different. Indeed, the game offers a premium subscription that can be bought either with real money or with the money coming from the game and driven by the economy of the players.
Subscription gives excessively great benefits to players. The benefits include the possibility of having its own island to be able to build a mount, grow food or alchemy. It also allows you to have your own stores to create or repair your items without having to go through those that are available in the cities and that include user fees.
The most important remains the major bonus of almost 50% in progress to unlock your attributes. Same thing for the money retrieved on enemies as well as bonuses for your professions.
Are we talking about the famous "Pay to Win" that is increasingly being criticized for MMORPGs and which, in my opinion, have killed the genre? I do not think so, but if the bonuses remain so, the premium subscription, which should cost about $ 12 (8 €) per month, is likely to be an obligation. Anyone who really wants to be competitive in the game without playing 18 hours a day is going to have to spend money.
A MMORPG That Looks Like A MOBA
The high view combined with very simple graphics, which have a certain charm, reminds me of League of Legends or Heroes of the Storm. In fact, the title very oriented "Player vs. Player" makes me think a lot about a hybrid between a MMORPG and a MOBA.
Fighting in Albion Online is not without consequence. Depending on the type of card you are in, it is possible for an opposing player to completely rob your character. If necessary, you will need to re-equip yourself from scratch.
The game also offers a "players against environment" aspect quite advanced. This also allows those who are less interested in war to find some interest in it.
The Impression
The MMORPG genre is in great need of renewal. The team at Sandbox Interactive may well have found a way to distinguish themselves among the MMORPGs on the market. The point that worries me the most is the excessively high bonuses of the premium version and the "grinding" interminable.
Whenever you are in need of Albion Online Gold to make the journey of getting new items smoothly, UpAlbion must be your best choice. We offer cheap Albion Online gold with reasonable price, fast delivery and best services!